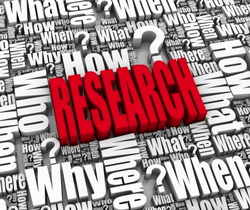 We have more world-leading research than any other Linguistics department submitted to the "Modern Languages and Linguistics" panel (REF 2014: Best for Linguistics in the UK). Our community of over 35 staff and 130 postgraduate students work in a vast range of areas from philology through to engineering, engaging in interdisciplinary collaborations with researchers at Edinburgh and around the world in disciplines such as biology, education, psychology, cognitive science, and speech & language technologies. Our research has inspired award-winning art and underlies new technology for patients who have lost the ability to speak.
News
3 Aug 2016
Pioneering educational psychologist brought to life...
25 Jul 2016
New Forward Thinking Podcast now available...
View all news
Research Groups
Research Facilities and Ethics Information
Reading Groups & Research Centres
Research Events
Group Descriptions and Postgraduate Information
LEL hosts a large and thriving community of postgraduate students, working towards a variety of MSc degrees as well as the PhD. Further information about postgraduate study and research is available on the postgraduate study pages. Researchers of postdoctoral standing who are interested in pursuing their research at Edinburgh should make contact with a relevant member of the department; they may want to look into the fellowship programme at the Institute for Advanced Studies in the Humanities, the Caledonian Research Foundation European Visiting Research Fellowships, or the British Academy Visiting Fellowships.