Welcome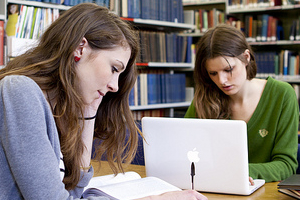 Linguistics and English Language at the University of Edinburgh offers a diverse range of exciting and challenging postgraduate opportunities. Whether you are looking for a PhD position investigating the history of regional variation in English or a taught Masters Programme dealing with current issues in speech technology, there is something for you!
Linguistics and English Language provides an excellent multi-disciplinary environment, ideally suited to accommodate teaching and research in the twenty-first century. This environment is enhanced by the ties within our own School to Philosophy and Psychology, by close ties to the School of Informatics through our involvement in the Human Communication Research Centre and by ties to other departments like Biology and Archaeology.
As a member of Linguistics and English Language you will find yourself in a multi-cultural research environment as the department attracts staff and students from all over the world. Around the University is the city of Edinburgh, where you can immerse yourself in its history and culture.
Postgraduate Degrees in LEL