Welcome to my website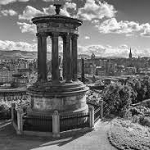 I am a developmental linguist with a main research interest in the development of phonology, in the context of first and second language acquisition. I do most of my work in the Edinburgh Laboratory for Language Development (ELfLanD), which is part of the Wee Science consortium of developmental research at Edinburgh.
I am the Director of Postgraduate Studies for the School of Philosophy, Psychology and Language Sciences.
I am also one of the associate editors for the journal Language Acquisition, and co-editor of the series Edinburgh Advanced Textbooks in Linguistics.