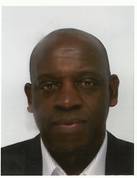 Dr Joseph Gafaranga
Senior Lecturer
Linguistics and English Language
School of Philosophy, Psychology and Language Sciences
The University of Edinburgh
Dugald Stewart Building
3 Charles Street
Edinburgh EH8 9AD
Tel: +44 (0)131 650 3496
Fax: +44 (0)131 650 3962
josephg@ling.ed.ac.uk
Interests
My research interests are in the general area of language as actually used by real people in natural social contexts. I teach, do research and supervise in Discourse and Conversation Analysis, with a preference for bilingual conversation and doctor-patient interaction.
Recent Research grants
(i) Res-000-22-1165 (ESRC) investigated language shift and maintenance among bilingual Rwandans in Belgium
(ii) AHRC 112778 (AHRC) developed an account of language alternation among bilingual speakers from a Conversation Analytic perspective.
(iii) SG-46729 (The British Academy) was used to initiate research collaboration with Rwandan academics on work and life in three languages in Rwanda.
(iv) SGS/36299 (The Nuffield Foundation) supported research on language policy and practices at the Rwandan Parliament
(v) CZG2330 (Chief Scientist Office, Scottish Government) was used to investigate the differences between face-to-face and telephone consultations (with H. Hewitt and B Mckinstry)
(vi) Numerous small projects and travel grants from the University of Edinburgh
Click here to view publications from these and earlier projects.
Teaching
My current teaching load includes Introduction to Discourse Analysis; Discourse Analysis, Discourse Studies and Language and Identity in Bilingual Settings and Bilingualism.
Administration
I am Programme Director for the MSc in Applied Linguistics and Director of Studies (for a group of undergraduate students).